Take this simple test to determine if you're an idiot driver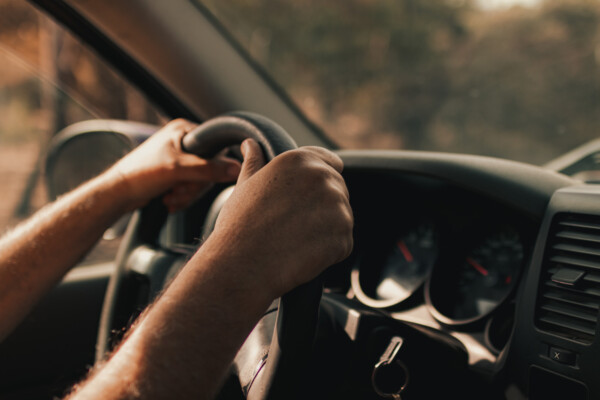 Confession is good for the soul. So is ranting. Here is this week's rant.
YOU STUPID IDIOT DRIVERS!
Not you. But you other morons who tricked the DMV into giving you a license to kill.
YOU DRIVE ME CRAZY!
After years of careful consideration, I've decided you drive badly because: You're stupid.
How do you know if you're stupid? Fortunately, I found this screening test. Take it and see how you do:
If you stop when you're supposed to go, get out of the gene pool. I drove from Ohio to Fort Walton Beach in one day, through snow, ice, urban traffic, blah blah blah. My only risk with death occurred at the intersection of state roads 123 and 85, when the woman ahead of me STOPPED her car in the acceleration lane to check for oncoming traffic. I ran off the road to avoid hitting her. If my car had been equipped with half-inch-thick steel brush bars, the back of her Caddy would've looked like a Hibachi grill and the brain trust behind the wheel would be showing off a neck brace.
If you change lanes while driving through an intersection or where a smaller road joins a major road, you need to discover the wonderful world of pedestrianism. I'm waiting to turn right onto Lewis Turner. The woman behind me is riding my tail – her car is practically shoving mine into the road. The right lane is clear, but a blue car is approaching in the left lane. I start to turn. Suddenly, the man in the blue car whips into my lane. I jam the brakes, the woman behind me goes into advanced Type A defibrillation, and the man in the blue car drives blithely onward, a death wish floating in his wake.
If you pull into traffic and instead of staying in the right lane you swing out into the left lane, you really need to move to England.
If you drive slowly in the left lane, you need an anti-lobotomy. Driving in Germany was a gratifying experience. Traffic flowed smoothly – the speedier cars flashed by on the left, and the slowpokes did their thing in the right lane. Returning to the States was an exercise in frustration. Big, fat, cellulite Buicks and Mercurys plodding along in the left lane, their owners oblivious to anything but their own pleasure and convenience, traffic backed up for miles behind them, everyone hoping that one day these buffet mavens would evolve into a higher life form and hoist that big land yacht into the right lane.
If you pull out in front of oncoming traffic and accelerate to 12 mph, you deserve whatever horrible fate the karmic waves mete out to you. Once, I saw justice served. A little smart aleck in a Chevette – in total defiance of courtesy or traffic laws or the laws of physics – darted in front of a truck and stopped at a red light. I believe you can still find individual Chevette molecules at that intersection.
If you pull into a median turn-around and leave the rear end of your car hanging out in traffic, we all hope you like driving a compact.
That's the screening test. The trick is to check yourself AFTER you've read this. If you're still driving like this, do us all a favor.
Take a taxi.
This column was published in the April 22, 1998 Northwest Florida Daily News and is used with permission.
About the author:
Del Stone Jr. is a professional fiction writer. He is known primarily for his work in the contemporary dark fiction field, but has also published science fiction and contemporary fantasy. Stone's stories, poetry and scripts have appeared in publications such as Amazing Stories, Eldritch Tales, and Bantam-Spectra's Full Spectrum. His short fiction has been published in The Year's Best Horror Stories XXII; Alfred Hitchcock's Mystery Magazine; the Pocket Books anthology More Phobias; the Barnes & Noble anthologies 100 Wicked Little Witch Stories, Horrors! 365 Scary Stories, and 100 Astounding Little Alien Stories; the HWA anthology Psychos; and other short fiction venues, like Blood Muse, Live Without a Net, Zombiesque and Sex Macabre. Stone's comic book debut was in the Clive Barker series of books, Hellraiser, published by Marvel/Epic and reprinted in The Best of Hellraiser anthology. He has also published stories in Penthouse Comix, and worked with artist Dave Dorman on many projects, including the illustrated novella "Roadkill," a short story for the Andrew Vachss anthology Underground from Dark Horse, an ashcan titled "December" for Hero Illustrated, and several of Dorman's Wasted Lands novellas and comics, such as Rail from Image and "The Uninvited." Stone's novel, Dead Heat, won the 1996 International Horror Guild's award for best first novel and was a runner-up for the Bram Stoker Award. Stone has also been a finalist for the IHG award for short fiction, the British Fantasy Award for best novella, and a semifinalist for the Nebula and Writers of the Future awards. His stories have appeared in anthologies that have won the Bram Stoker Award and the World Fantasy Award. Two of his works were optioned for film, the novella "Black Tide" and short story "Crisis Line."
Stone recently retired after a 41-year career in journalism. He won numerous awards for his work, and in 1986 was named Florida's best columnist in his circulation division by the Florida Society of Newspaper Editors. In 2001 he received an honorable mention from the National Lesbian and Gay Journalists Association for his essay "When Freedom of Speech Ends" and in 2003 he was voted Best of the Best in the category of columnists by Emerald Coast Magazine. He participated in book signings and awareness campaigns, and was a guest on local television and radio programs.
As an addendum, Stone is single, kills tomatoes and morning glories with ruthless efficiency, once tied the stem of a cocktail cherry in a knot with his tongue, and carries a permanent scar on his chest after having been shot with a paintball gun. He's in his 60s as of this writing but doesn't look a day over 94.
Contact Del at [email protected]. He is also on Facebook, twitter, Pinterest, tumblr, TikTok, Ello and Instagram. Visit his website at delstonejr.com .