Del and Mladen review 'Geostorm'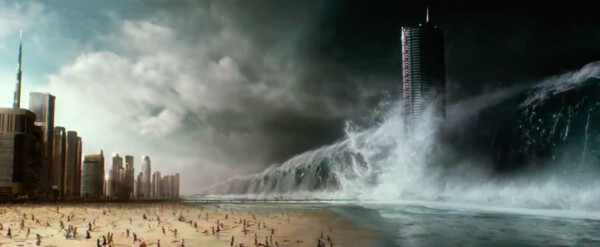 "Geostorm" Starring Gerald Butler as Jake Lawson, Jim Sturgess as Max Lawson, Abbie Cornish as Sarah Wilson, Talitha Eliana Bateman as Hannah Lawson, Alexandra Maria Lara as Ute Fassbinder, and others. Directed by Dean Devlin. PG-13. 109 minutes. Streaming on Hulu.
Del's take
Every now and then a movie comes along that makes me feel pretty good about my own creative efforts. "Geostorm" makes me feel like a goddamn genius.
"Geostorm" is dumb even by Mladen's low standards, which lie somewhere between root cellar and hell. I can tell how much I hate a movie by the number of times I roll my eyes. By the end of "Geostorm" I needed Dramamine and one of those little fold-out paper bags the airline puts in your seat pocket. It's that bad.
Which is weird because they spent a lot of money making the damn thing – $120 million – and got some decent actors – Andy Garcia, Abbie Cornish, Jim Sturgess and Ed Harris – Ed freaking Harris! who should have won an Oscar for "The Truman Show" and might be my favorite actor of all time. How could a movie with such great talent go so terribly wrong?
Reason No. 1: Gerard Butler.
Giving Gerard Butler the lead was a mistake. Don't get me wrong. I like Mr. Butler. He's a reliable disaster movie performer – check "Greenland" and "Angel has Fallen." Unfortunately, he's also one of those actors whose face falls out of memory faster than giant hailstones fall out of the sky over Tokyo. I had to consult my Old Fart's Digital Crutch, Msgr. Google, for other movies he's starred in. Not a good sign.
Reason No. 2: Dean Devlin.
"Geostorm" was directed by Mr. Devlin, a graduate of the Roland Emmerich school of disaster filmmaking – except in this case he forgot to study for the final. For a disaster movie, you see remarkably few disasters. What you do see is a clunky whodunit plot that did little to pique my interest. I assumed the bad guy was either (a) an evil corporation dissatisfied with trillion-dollar profit margins, or (b) a Republican. Either way, the who was less important to me than the what. Dammit, Jim, I want my disaster movies to show disasters, not be disasters.
Reason No. 3: Some seriously freaking tectonic logic flaws.
"Geostorm" is predicated on the idea that escalating weather disasters will lead to a gigantic, all-consuming "geostorm," the meteorological equivalent of Donald Trump's political and business "empire." So all nations on Earth marshal their resources to build a gigantic hairnet-kinda thing in orbit that has the ability to nip weather disasters in the bud.
First, let me point out the words "climate change" are not, to my recollection, ever uttered in this movie, which makes me wonder why, given that escalating weather disasters are the hallmark of climate change. Also, the suggestion that all nations (a) recognize the problem and (b) agree to cooperate isn't science fiction. It's fantasy. It destroys my willingness to suspend disbelief.
Second, the giant hairnet thingy is just – freaking – impossible. And building it would cost a helluva lot more than doing the things that already cause the hairpieces of conservatives and Republicans to spontaneously combust, things like planting trees, developing more efficient batteries, or inventing a fusion reactor. Is "Geostorm" a disaster flick or "Lord of the Rings"?
Speaking of which, it wouldn't be a disaster movie unless there was (a) an MIA father who's feeling guilty about his absence, (b) a child who's pissed-off because Daddy "wasn't there," and (c) an estranged relationship that can only be mended by tens of millions of people dying in a global conflagration.
Yup, that's "Geostorm," a melding of all the worst aspects of "2012," "Independence Day," "Twister," and maybe even "The Towering Inferno" and "The Poseidon Adventure." And to enhance your eye-rolling experience, it's streaming on Hulu, which is the "Geostorm" of streaming services. I have never, ever streamed a movie on Hulu without something going wrong – the movie buffers, it locks up, the frame crashes and will not play, no matter how many times I clear my cache. I end up digging through my DVDs and watching it the old-fashioned way.
Movies like "Geostorm" are supposed to be dumb fun. Devlin forgot the "fun" part. I give it a D, and I don't care how many insulting giant hailstones Mladen flings my way.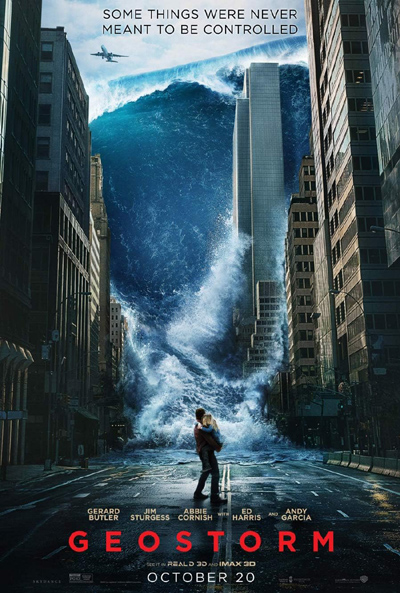 Mladen's take
I like sci-fi that uses real-world happenings taking place on Earth to be plausible. So, when "Geostorm" showed moviegoers a low-orbit satellite mesh controlled by a space station that manipulates the planet's weather to limit the impact of global warming, I was, like, this is silly. How could anyone, even a let-the-imagination-loose filmmaker, think that leashing the weather caused by Earth's 4.2 billion cubic kilometers of atmosphere, 1.4 cubic km of ocean, and 510 million km of surface land area was doable as a realistic sci-fi movie?
Well, "Geostorm" writers and its director were much more on-target with their movie's foundational theme than I figured. The October 2023 issue of Scientific American has a story titled, "A Stratospheric Gamble." It covers some of the ways some scientists are hoping to alter Earth to lessen the impact of climate change. SRM (Solar Radiation Management), folks, is on its way. What is SRM? Injecting volcanic eruption-size quantities of sulfur dioxide into the atmosphere to bounce some sunlight back to space. Lab coat geeks and governments (including our own) are thinking seriously about using geoengineering technology on a PLANETARY scale to mitigate the climate crisis, which was caused by our transportation and power generation technologies. Same old story and a history lesson never learned. Using new technology to offset the dangerous side effects of old technology always fails long-term and it's always the poor who suffer.
So, the "Geostorm" scenario ain't so unrealistic as it seemed to me before I read the Sci Am piece. That fact, paradoxically, allowed me to enjoy the film, more or less. In "Geostorm" the weather control space station starts to malfunction, causing its weather-inducing satellites to go berserk. An Afghan village is frozen to death. A part of Hong Kong is blasted to bits by overheating natural gas infrastructure. Lawson (Butler), the principal architect of the space station and an imperfect brother and father, is sent back to his orbiting masterpiece to determine what the hell is going on. As human command and control of the space station and its satellites continues to deteriorate, so does the weather on Earth. Incessant, infrastructure-destroying lightning in Florida that, somehow, increases the value of Mar-a-Lago. OK, I made up the part about Mar-a-Lago. A tsunami flooding one of the Persian Gulf's fascist states. A flock of tornadoes here and hail the size of Thanksgiving turkeys there.
Del, and his combustible grudges, be damned. It's a wonder he didn't mention how the female commander of the space station becomes a weakling leader when Lawson embarks to save the day. Look, I agree with Del that "Geostorm" is maudlin and too much political thriller troupe. But, he should've been paying attention to the portrayed weather disasters. Del, start digging that bunker, fill it with canned goods, and make sure it has a helluva water pump to keep it dry because a geostorm is on the way, though it'll come with a much less dramatic name – solar radiation management. And, rather than stocking the bunker with Dramamine, I suggest Xanax to help you with anger management.
Del contends "Geostorm" is bad crap. Ignore him. The film is good crap.
Mladen Rudman is a former newspaper reporter and technical writer. Del Stone Jr. is a former journalist and writer.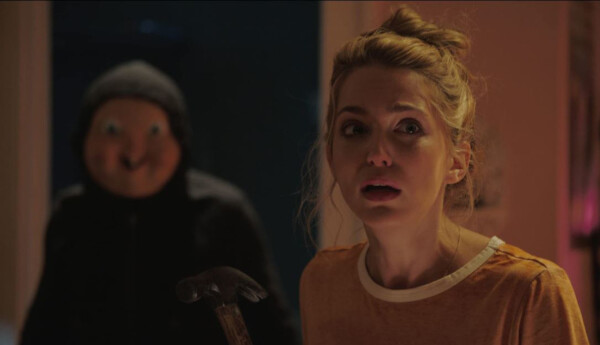 "Happy Death Day" Starring Jessica Rothe, Israel Broussard, Ruby Modine, Charles Aitken and Laura Clifton. Directed by Christopher Landon. 96 minutes. Rated PG-13.
Del's take
I'm not going to say it … I'm not going to say it. …
Oh hell, who am I kidding? Of course I'm going to say "Groundhog Day" with a killer.
That's the conceit of "Happy Death Day," an entertaining trifle of a horror slash comedy (Yes!) that has come to a theater near you. Just in time for trick-or-treat, "Death Day" neither scares, edifies, nor elevates the spirit. What it does do is entertain with humor, mild romance and a who-dunnit that will defy your attempts to finger the killer.
The story goes like this: It's Tree Gelbman's (Rothe) birthday, but even Tree isn't celebrating. She's a beta beeyotch sorority snob who treats people as if they were disposable, except for her yummy college professor, Dr. Gregory Butler (Aitken), with whom she's having an affair. She awakens in a dorm room (to her shame) with a ferocious hangover and finds she cannot remember what she did last night, especially as per young Carter Davis (Broussard) whose bed she currently inhabits. Carter is below her station in the college caste and she hustles out of his dorm lest one of her sorority sisters tumbles onto her indiscretion.
That night, on her way to a party, Tree encounters the killer, an individual wearing a pig baby mask who chases her across the campus and eventually stabs her to death. Tree jolts awake in Carter's bed, as she did that morning, and the day begins to anew, unspooling exactly as it did before, perhaps with a change of viewpoints for the audience's sake.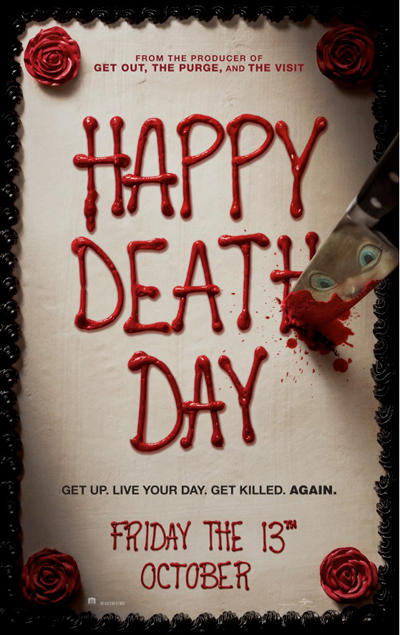 As the movie goes on we learn Tree will continue to relive the day, over and over, until the killer is dispatched. Problem is, her every attempt to kill the killer ends with her own death – by gunshot, baseball bat, hanging, bus collision, even fire. Does the obnoxious Tree deserve to live? Will she figure out a way to destroy her nemesis before dying herself?
Interestingly, each iteration of her life gives Tree a chance to see what a terrible person she has become. As the callow but earnest young Carter observes, it's never too late to change. And change is what Tree does, so that by movie's end you may actually like her, assuming she lives long enough for that to happen.
At roughly an hour and a half, "Death Day" is shorter than a lot of current movies such as "Blade Runner 2049," which clocks in at almost double the length. The movie moves along at a brisk pace and you'll be kept awake by the snappy dialogue, daily variations in Tree's manifestations, and the puzzle over the killer's identity (Hint: Tree is an equal opportunity snob. It could be anybody on campus.). You won't be put off by blood because there is hardly a drop.
I was unfamiliar with the cast, but everybody turns in a creditable performance, including director Landon. "Death Day" was written by Scott Lobdell, who is primarily a comic book writer.
Somebody at Blumhouse must be licking his chops. Costing a mere $4.8 million to produce, "Death Day" has earned $40 million plus as of week 2. It will likely top out at over $50 million earning a tidy profit for the Blumhouse horror meisters. Expect it to appear on DVD and streaming in the not too distant future, joining a fraternity – or in this case sorority – of young adult-themed slasher movies that provide a forgettable hour and a half of entertainment value then recede into the cinema background.
Go see it at the movie theater, because all movies deserve to be seen on the big screen.
I give it a score of B+.
Del Stone Jr. is a former journalist and author.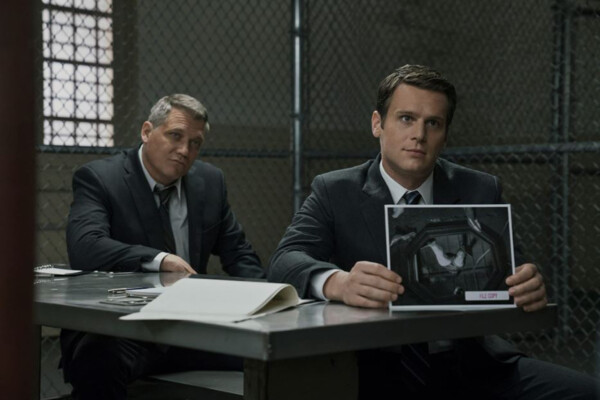 "Mindhunter" Starring Jonathan Groff, Holt McCallany, Hannah Gross and Anna Torv. Creator Joe Penhall. 10 one-hour episodes. Rated TV-MA. Netflix
Del's take
Stephen King gave "Mindhunter" his seal of approval and Entertainment Weekly graded it at A-.
Me? I'm not so sure.
Season 1 of this Netflix original series features 10 one-hour episodes of fascinating detective work and nifty nostalgic music, cars and fashions from the late 1970s. It's a good show; I'll definitely check out Season 2. But is it a terrific show? That remains to be seen. In my opinion, it has a couple of problems that for now are keeping it from becoming the next "Breaking Bad."
"Mindhunter" stars Jonathan Groff as rookie FBI agent Holden Ford, a callow young man who is new to the wiles of women and criminals. He yearns to get inside the brains of notorious killers, as he believes by questioning these men – and invariably they are men – he can find commonalities in their destructive behavior that may help predict who might be the next Charles Manson.
He is approached by fellow agent Bill Tench, an instructor who belongs to the bureau's Behavorial Unit. Tench convinces Ford to join him in "road school," a program by which a bureau operative visits police departments around the country, teaching investigators the latest in FBI criminal behavior theory.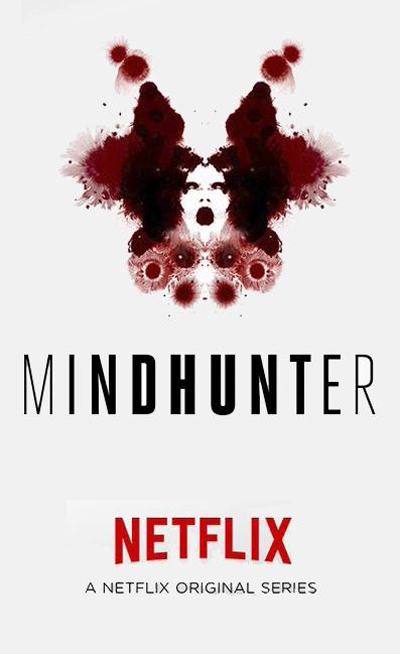 Ford soon realizes his road school excursions allow him a unique opportunity – to visit nearby prisons warehousing notorious mass killers and interview them. He convinces Tench to go along and soon, the two are assembling a loose dataset of serial killer behavior.
Simultaneously, investigators with the police departments ask Tench and Ford's help in solving local murders. Ford applies what he has learned from his insidious interview subjects and tries to solve the crimes with a skeptical and reluctant Tench in tow.
They are joined by a college professor (Torv) who tries to apply discipline to their information gathering techniques and collation. While all of this is being done under the presumptive purview of the agency, Tench and Ford's boss back at Quantico, gruff Unit Chief Sheppard (Cotter Smith) in fact doesn't know a damn thing about that's happening. When he finds out he wants to pull the plug, but word gets out and grant money flows in, legitimizing Ford's quest to hunt the minds of mass murderers.
Therein lies a new and dangerous problem. Can the wide-eyed, innocent Ford probe the depths of murderous insanity without becoming insane himself?
"Mindhunter" contains the DNA of both "Silence of the Lambs" and "The X-Files," more the latter than former. Sure, they're all about FBI agents solving mysteries. But it they all have the same look and feel, an institutional starched shirtiness if you will. Violence and gore are restrained, although the language is incredibly salty, including the C-word. And the things they talk about – whew! Suffice it to say this is not a show for children. Oh, and there's a bit of sex, too. It seems young Mr. Ford is still working on his, shall we say, oral exams.
McCallany is sensational as the entrenched, dogmatic Tench. It is only when the camera focuses on his home life that he seems less than sure-footed, perhaps by design. Speaking of which, things are rocky at home, with an adopted child who shies away from him and won't speak, to a wife contemplating divorce.
Ford's girlfriend Debbie is smart, quick-witted, sardonically hilarious and played to perfection by Gross. Torv's professor, Dr. Wendy Carr, is icily detached. She reveals only isolated glimpses of humanity – feeding an unseen cat in the laundry room of her apartment complex, or becoming enraged with Tench and snarling, "Fuck you, Bill." If looks could kill, she would be a ninja assassin.
Then there's Groff's rendition of Ford. In the first few episodes he is portrayed as innocent and trusting. Surely this blank mold of a man could not emerge from the company of serial killers without somehow being shaped by them.
Suffice it to say by Episode 10 Ford has changed, and the transformation is dramatic. That's one of the problems I have with "Mindhunter." Ford's evolution is hasty and to a large extent without foreshadowing. Along about Episode 7 I was asking myself, "What happened to him?"
And a nitpick if you will: Tench and Ford's crime-solving abilities seem a tad suspect. In every case it is the local investigators who point them in the direction of the eventual suspect. Their role becomes one of tricking that person into confessing to the crime, which itself becomes a plot point and, I suppose, a device to symbolize the moral and ethical alchemy taking place within Ford.
Still, "Mindhunters" is a good series and well worth a watch. I expect its positive reception will result in a new season, and I'll be interested to see where it goes.
One last kudo: Cameron Britton, who plays mass murderer Edmund Kemper, steals every scene he's in. I could see a limited series constructed around him.
I grade "Mindhunter" a B.
Del Stone Jr. is a former journalist and author.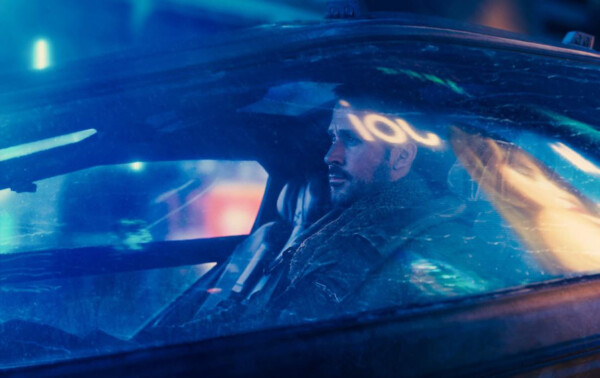 "Blade Runner 2049" Starring Ryan Gosling, Harrison Ford, Robin Wright and Sylvia Hoeks. Directed by Dennis Villeneuve. 2 hours, 44 minutes. Rated R.
Del's take
As I purchased my ticket for "Blade Runner 2049" the ticket taker said, "It's entirely possible you will be the only person in the theater."
He was almost right.
Initially I was the only person in the theater. I frantically texted my movie-going crony, Dusty. "Please hurry. I am the only one in the theater. It's creepy."
By the time the movie started there were 13 other individuals with us, not an auspicious showing for a much-ballyhooed sequel to a movie legend.
The original "Blade Runner" didn't do much at the box office, pulling in a little over $32 million domestically over its lifetime. "2049" seems headed to a similar fate. The film has so far grossed $60 million and may never earn back its $155-plus million expenses.
That's too bad because it's a worthy successor to the original Ridley Scott classic, despite the fact that audiences don't seem to care.
I suspect "2049's" major problem is that contemporary moviegoers are too lazy to enjoy a movie that builds its tension slowly and requires audiences to think. Why should audiences think when they can coast along in a state of lobotomy-like bliss, voting for Donald Trump and watching crap like the upcoming "Geo Storm"?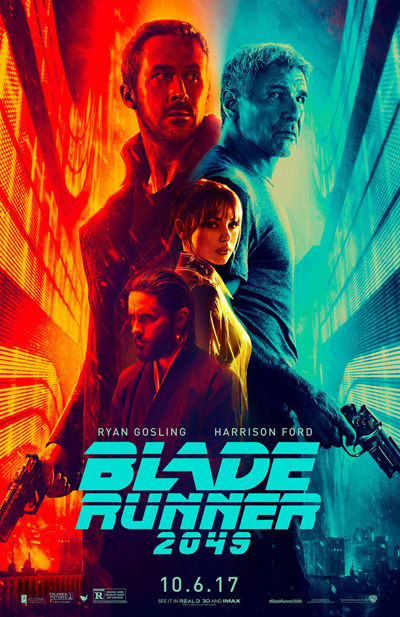 In "2049" Ryan Gosling is Officer K, a replicant hunter who belongs to a new generation of the genetically engineered lifeforms himself, compliant slaves who do what they are told. When he is ordered to investigate a possible older-generation replicant hiding in the environmental wasteland that Southern California has become, he tumbles onto a larger mystery that promises to "break the world," as Lieutenant Joshi (Wright) puts it.
What follows is a journey across the hellscape of Los Angeles and beyond in search of the truth, which eventually leads K to Deckard (Ford) and a confrontation with agents of the Wallace Corporation, manufacturer of the new, compliant replicants. Wallace is headed by the cool-handed Neander Wallace (Leto), who is looking for a way to make replicants faster. Does K hold the solution to that problem?
"2049" is a replicant itself, duplicating the mood and pacing of the original "Blade Runner." The score evokes the original Tangerine Dream soundtrack yet diverges in strange and interesting ways. The noir ingredients are still there – endless rain, sometimes interrupted by snow. Neon signs with gigantic holograms confronting pedestrians about their shopping choices. Retro technology and clothing styles. At any moment I expected to see Daryl Hannah back-handspringing into the fray.
Gosling measures up to Ford's original performance, offering the same world-weary yet hopeful emotional resonance to the possibility that maybe, just maybe, there is more to his manufactured life than even his makers were aware of. His exchanges with his holographic lover Joi (Anna de Armas) are simultaneously touching and heartbreaking. To know that these two artificial entities – one grown in a vat, the other digital – constitute all that is good about this world damns the future with sadness and futility.
The movie is long, almost three hours, and therein lies its flaw. The pacing is glacial – not the post global warming "glacial" of retreat, but the inch-a-year growth of ice before mankind dumped his pollution and greenhouse gases into the atmosphere. At times director Villeneuve seems to love his creation so madly he dwells on unimportant details, unwilling to slay his darlings as it were. It feels every bit as much as a three-hour movie.
Still, it's three hours of arresting visuals, soaring music, and tantalizing questions: Who else might be a replicant? Will these new replicants throw off their designed constraints and launch a revolution? How will mankind survive without its slave labor force?
Fans of the original should catch "2049" in a movie theater to enjoy its visuals in their native habitat. Newcomers should probably watch the 1982 original before venturing to the theater.
Watch it now, because if "2049" doesn't start making money soon, it may be another 35 years before we see Part 3.
Del Stone Jr. is a former journalist and author.