If all those books are best-sellers, where does that leave me?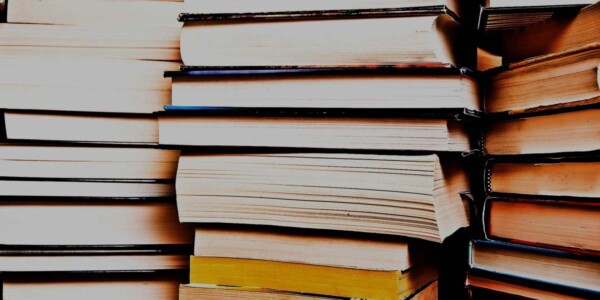 I've been thinking about this a lot, going back and forth with myself, wondering if I should put it up or not. I've finally decided to go ahead, for better or worse.
Every morning when I return from my walk I dutifully plant my backside in front of the computer and "work on my novel." I use quotation marks because sometimes the work goes well and other times it doesn't go at all. Suffice it to say I've been doing this regularly the past two years, and I have made 2023 the year I finish the damn thing and start shopping it around.
(By the way, if any of my writing friends have suggestions as to where I should send it, feel free to share. I don't have an agent so the publishers who refused unagented submissions are not an option.)
Invariably as I go through my morning I end up on Facebook. As I wander the aisles of Mark Zuckerberg's social media lament configuration I come across ads for books by authors whose names I don't recognize. Usually they are "dystopian" or "apocalyptic," and are Book 1 of a "cycle," "coda" or "omnibus." The book is usually accompanied by scores of five-star ratings and rapturous reviews.
If the premise sounds interesting I will find the book on Amazon, which often provides a "See Inside" feature. I use this to judge the author's voice. At this point let me emphasize I am not a writing expert and my opinion about the skills of other writers means nothing. I know only what I prefer.
If the author provides actual narrative and displays an adequate command of the language and decent grammar, I may read further. If not, I don't.
Often, these are not the kinds of books I would read; i.e., I hate them. And this fact points me in the direction of despair.
Because if these books are selling well, and receiving wonderful reviews, and being rated by throngs of happy readers, while my books rarely sell a copy or receive a review, where does that leave me as a writer?
A hobbyist? A dreamer?
I mean, yes, I will continue to write, because writing is what I do, and what I need to do. But I guess what I'm asking is: Are these books really selling as well as they appear to be selling? Are they as good as all those readers say they are?
By the way, I have finally gotten what I consider to be a firm grip on my current novel and I expect to meet that 2023 deadline. I think it'll be a better book for me having taken extra time with it. No, it is not Hemingway, Pynchon, or even Grisham.
But I'm pretty sure I will like it.
(Photo courtesy of Ryan Hyde of Flickr under the auspices of a Creative Commons license.)
—
Del Stone Jr. is a professional fiction writer. He is known primarily for his work in the contemporary dark fiction field, but has also published science fiction and contemporary fantasy. Stone's stories, poetry and scripts have appeared in publications such as Amazing Stories, Eldritch Tales, and Bantam-Spectra's Full Spectrum. His short fiction has been published in The Year's Best Horror Stories XXII; Alfred Hitchcock's Mystery Magazine; the Pocket Books anthology More Phobias; the Barnes & Noble anthologies 100 Wicked Little Witch Stories, Horrors! 365 Scary Stories, and 100 Astounding Little Alien Stories; the HWA anthology Psychos; and other short fiction venues, like Blood Muse, Live Without a Net, Zombiesque and Sex Macabre. Stone's comic book debut was in the Clive Barker series of books, Hellraiser, published by Marvel/Epic and reprinted in The Best of Hellraiser anthology. He has also published stories in Penthouse Comix, and worked with artist Dave Dorman on many projects, including the illustrated novella "Roadkill," a short story for the Andrew Vachss anthology Underground from Dark Horse, an ashcan titled "December" for Hero Illustrated, and several of Dorman's Wasted Lands novellas and comics, such as Rail from Image and "The Uninvited." Stone's novel, Dead Heat, won the 1996 International Horror Guild's award for best first novel and was a runner-up for the Bram Stoker Award. Stone has also been a finalist for the IHG award for short fiction, the British Fantasy Award for best novella, and a semifinalist for the Nebula and Writers of the Future awards. His stories have appeared in anthologies that have won the Bram Stoker Award and the World Fantasy Award. Two of his works were optioned for film, the novella "Black Tide" and short story "Crisis Line."
Stone recently retired after a 41-year career in journalism. He won numerous awards for his work, and in 1986 was named Florida's best columnist in his circulation division by the Florida Society of Newspaper Editors. In 2001 he received an honorable mention from the National Lesbian and Gay Journalists Association for his essay "When Freedom of Speech Ends" and in 2003 he was voted Best of the Best in the category of columnists by Emerald Coast Magazine. He participated in book signings and awareness campaigns, and was a guest on local television and radio programs.
As an addendum, Stone is single, kills tomatoes and morning glories with ruthless efficiency, once tied the stem of a cocktail cherry in a knot with his tongue, and carries a permanent scar on his chest after having been shot with a paintball gun. He's in his 60s as of this writing but doesn't look a day over 94.
Contact Del at [email protected]. He is also on Facebook, twitter, Pinterest, tumblr, TikTok, Ello and Instagram. Visit his website at delstonejr.com .