People do not, and cannot, choose their sexuality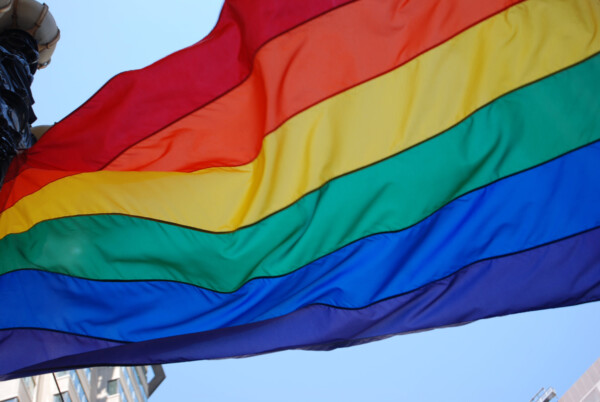 Image courtesy of Wallpaper Flare.
—
On Feb. 26 the Daily News published a letter to the editor from a Mary White of Eglin Air Force Base, who wrote to lament that her daughter is a lesbian.
In her letter, Ms. White emphasized that her daughter had chosen this sexual orientation, and that the Bible proscribes homosexuality as a sin. If she were to condone this sin, Ms. White wondered, who would pray for her daughter?
Other writers supported Ms. White's position in subsequent letters to the editor.
I do not.
While I'd rather not embarrass Ms. White and the others, I cannot agree with this nonsense that people choose their sexuality, or that homosexuality is a "sin." That kind of backward thinking has produced more suffering than any other human shortcoming, and I must speak against it.
A traditional explanation for homosexuality centers on the idea that circumstances of a child's very early years influence her sexual orientation, although recently doctors have uncovered intriguing physical differences between homosexuals and heterosexuals that suggest a gene, or brain chemistry, might produced changes in sexual orientation.
But nobody – I emphasize the word nobody – who is in a position to even express a hypothesis about this question believes choice is a factor. A person can no more choose her sexual orientation than she can choose the color of her skin.
And the notion that a person's sexual orientation amounts to a moral failing is downright barbaric. How can a person be held morally responsible for something over which she has no choice?
Such ideas fall into that category of outmoded beliefs we are struggling to discard, beliefs that have resulted in a long, sad history of injustices: racial discrimination, religious intolerance, slavery, even genocide.
The "debate' would be comical were it not that real people are suffering real pain. The sorry truth is that homosexuals are the last minority group it is still OK to discriminate against, and one day people will look back on these days with shame. They ought to.
Meanwhile, speculations about cause and morality aren't important here. If I were the parent of a lesbian, I'd be asking these questions:
Is my daughter a functioning, contributing member of society?
Does she do an honest day's work for an honest day's wages?
Does she pay her taxes and abide by the law?
Does she tell the truth, respect her elders, pay her debts and occasionally give something back to the world?
Does she love?
Is she happy?
If the answer to most of those questions were an enthusiastic "Yes!" I'd feel the pride due a parent has done a pretty good job of raising his kid.
My only regret would be that my child might suffer at the hands of people who still do not understand that life, and love, are more wondrous than any of us can imagine.
And that maybe the good Lord knew what he was doing after all.
About the author:
Del Stone Jr. is a professional fiction writer. He is known primarily for his work in the contemporary dark fiction field, but has also published science fiction and contemporary fantasy. Stone's stories, poetry and scripts have appeared in publications such as Amazing Stories, Eldritch Tales, and Bantam-Spectra's Full Spectrum. His short fiction has been published in The Year's Best Horror Stories XXII; Alfred Hitchcock's Mystery Magazine; the Pocket Books anthology More Phobias; the Barnes & Noble anthologies 100 Wicked Little Witch Stories, Horrors! 365 Scary Stories, and 100 Astounding Little Alien Stories; the HWA anthology Psychos; and other short fiction venues, like Blood Muse, Live Without a Net, Zombiesque and Sex Macabre. Stone's comic book debut was in the Clive Barker series of books, Hellraiser, published by Marvel/Epic and reprinted in The Best of Hellraiser anthology. He has also published stories in Penthouse Comix, and worked with artist Dave Dorman on many projects, including the illustrated novella "Roadkill," a short story for the Andrew Vachss anthology Underground from Dark Horse, an ashcan titled "December" for Hero Illustrated, and several of Dorman's Wasted Lands novellas and comics, such as Rail from Image and "The Uninvited." Stone's novel, Dead Heat, won the 1996 International Horror Guild's award for best first novel and was a runner-up for the Bram Stoker Award. Stone has also been a finalist for the IHG award for short fiction, the British Fantasy Award for best novella, and a semifinalist for the Nebula and Writers of the Future awards. His stories have appeared in anthologies that have won the Bram Stoker Award and the World Fantasy Award. Two of his works were optioned for film, the novella "Black Tide" and short story "Crisis Line."
Stone recently retired after a 41-year career in journalism. He won numerous awards for his work, and in 1986 was named Florida's best columnist in his circulation division by the Florida Society of Newspaper Editors. In 2001 he received an honorable mention from the National Lesbian and Gay Journalists Association for his essay "When Freedom of Speech Ends" and in 2003 he was voted Best of the Best in the category of columnists by Emerald Coast Magazine. He participated in book signings and awareness campaigns, and was a guest on local television and radio programs.
As an addendum, Stone is single, kills tomatoes and morning glories with ruthless efficiency, once tied the stem of a cocktail cherry in a knot with his tongue, and carries a permanent scar on his chest after having been shot with a paintball gun. He's in his 60s as of this writing but doesn't look a day over 94.
Contact Del at [email protected]. He is also on Facebook, twitter, Pinterest, tumblr, TikTok, Ello and Instagram. Visit his website at delstonejr.com .