In the "olden" days, commercials were catchy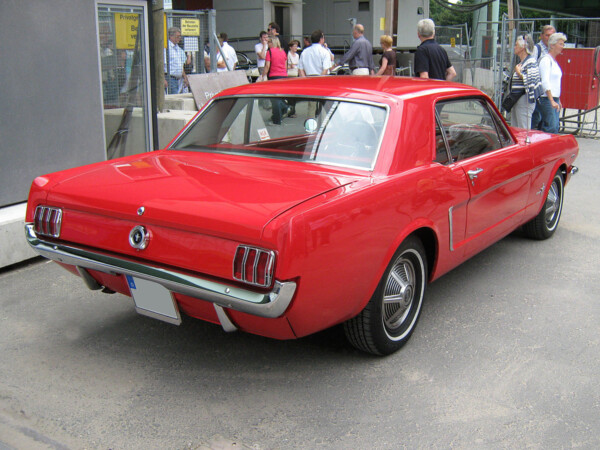 We were talking about memorable commercials when I began quoting all the jingles I could remember. Problem was, they were all from the '60s and '70s.
In 1965, for instance, when the Ford Mustang first appeared, there was a radio ad that went: "Margie, Margie, Margie got a Mustang!"
If memory serves me correctly, the Sonny and Cher song "The Beat Goes On" was originally a jingle for a Pontiac TV commercial.
Coca-Cola commercials always featured catchy songs or slogans: "I'd Like to Teach the World to Sing" was one; "Things go better with Coke," was another, as was "Have a Coke and a smile."
It seems inconceivable now, but cigarettes were heavily advertised on TV. I remember one that went, "A silly millimeter longer, 101!" for a brand of cigarettes that were 101 millimeters in length.
Most notorious was a Winston commercial that went: "Winston tastes good, like a cigarette should." Grammarians howled over that one, asserting the slogan should have been, "Winston tastes good, AS a cigarette should." We kids finished the verse thusly: "No filter, no flavor, just cotton-picking paper."
Then there was The Swinger, an inexpensive Polaroid instant camera. Its jingle went something like this: "It's the Swinger, Polaroid Swinger. It's only a camera. It's almost alive; it's only nineteen dollars, and ninety-five. Pick it up. It says 'yes.' Take the shot. Pull it out. Peel it off." The Swinger was a huge improvement over my Kodak box camera.
In North Dakota we frequently saw TV commercials for Hamms beer, with a jingle sung by cartoon Indians that would flunk today's PC tests: "From the land of sky blue water. Hamms (is) the beer, the refreshingest."
Most laughable by today's standards were the coffee commercials. They followed a script as predictable as a soap opera: Husband tastes wife's coffee and scowls. Then husband makes snarky remark. Wife feels deep shame, humiliation. Wife switches to a new brand of coffee. Husband tries new coffee, smiles. Wife basks in husband's approval. A variation was that the husband would taste some OTHER woman's coffee and prefer it over his wife's, who would then beat feet to the grocery store to buy the same brand lest she lose her husband.
The latest wire weirdness: From the Associated Press: A heifer got loose at the Houston Livestock Show and Rodeo and ran kicking into a group of schoolchildren on a field trip Friday, injuring 10 youngsters and an adult.
Can you say "Detroit Iron"? This Saturday will find my camera and me at the American Business Women's Association's Coastal Classic Car Show at Manufacturer's Outlet Center at the foot of Brooks Bridge. Do these old battle cruisers bring back memories: Mom and Dad's '59 Mercury that was vandalized by trick-or-treaters, and the '65 Mustang with "four on the floor." Come see what horsepower was all about.
Words that should be words: This week's suggestion is "buzzacks," as in: People in phone marts who walk around picking up display phones and listening to dial tones even when the know the phones are not connected.
This column was originally published in the Feb. 26, 1997 edition of the Northwest Florida Daily News and is used with permission.
About the author:
Del Stone Jr. is a professional fiction writer. He is known primarily for his work in the contemporary dark fiction field, but has also published science fiction and contemporary fantasy. Stone's stories, poetry and scripts have appeared in publications such as Amazing Stories, Eldritch Tales, and Bantam-Spectra's Full Spectrum. His short fiction has been published in The Year's Best Horror Stories XXII; Alfred Hitchcock's Mystery Magazine; the Pocket Books anthology More Phobias; the Barnes & Noble anthologies 100 Wicked Little Witch Stories, Horrors! 365 Scary Stories, and 100 Astounding Little Alien Stories; the HWA anthology Psychos; and other short fiction venues, like Blood Muse, Live Without a Net, Zombiesque and Sex Macabre. Stone's comic book debut was in the Clive Barker series of books, Hellraiser, published by Marvel/Epic and reprinted in The Best of Hellraiser anthology. He has also published stories in Penthouse Comix, and worked with artist Dave Dorman on many projects, including the illustrated novella "Roadkill," a short story for the Andrew Vachss anthology Underground from Dark Horse, an ashcan titled "December" for Hero Illustrated, and several of Dorman's Wasted Lands novellas and comics, such as Rail from Image and "The Uninvited." Stone's novel, Dead Heat, won the 1996 International Horror Guild's award for best first novel and was a runner-up for the Bram Stoker Award. Stone has also been a finalist for the IHG award for short fiction, the British Fantasy Award for best novella, and a semifinalist for the Nebula and Writers of the Future awards. His stories have appeared in anthologies that have won the Bram Stoker Award and the World Fantasy Award. Two of his works were optioned for film, the novella "Black Tide" and short story "Crisis Line."
Stone recently retired after a 41-year career in journalism. He won numerous awards for his work, and in 1986 was named Florida's best columnist in his circulation division by the Florida Society of Newspaper Editors. In 2001 he received an honorable mention from the National Lesbian and Gay Journalists Association for his essay "When Freedom of Speech Ends" and in 2003 he was voted Best of the Best in the category of columnists by Emerald Coast Magazine. He participated in book signings and awareness campaigns, and was a guest on local television and radio programs.
As an addendum, Stone is single, kills tomatoes and morning glories with ruthless efficiency, once tied the stem of a cocktail cherry in a knot with his tongue, and carries a permanent scar on his chest after having been shot with a paintball gun. He's in his 60s as of this writing but doesn't look a day over 94.
Contact Del at [email protected]. He is also on Facebook, twitter, Pinterest, tumblr, TikTok, Ello and Instagram. Visit his website at delstonejr.com .