For Christmas, I want a painting … but not just ANY painting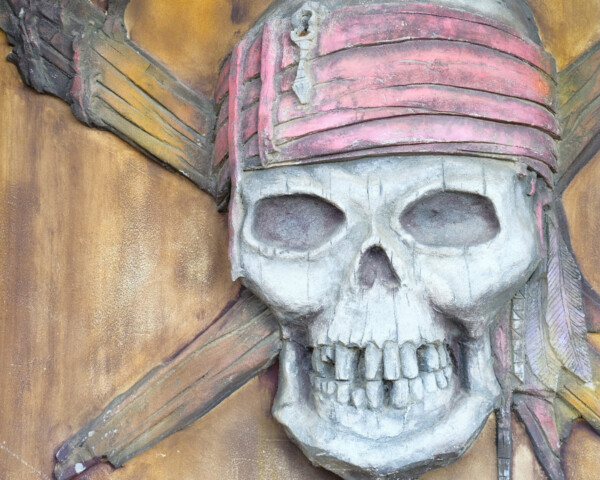 Lately, torch-wielding mobs have been gathering at my front door, demanding to know what I want for Christmas this year.
These mobs are in luck, because after thinking about last year's very sad Christmas, when I received mere thousands of dollars' worth of costly and thoughtful gifts, I've decided to take the initiative and TELL potential gift-givers what I hope will turn up in my stocking Christmas morning.
Basically, I want a painting.
Not just ANY painting. I want a painting that will transcend the boundaries of convention, a painting that will be to the art world what Tammy Faye Bakker was to Revlon stockholders. I want The Great Emerald Coast Seascape, the kind you see at every local festival and crafts show.
The painting should be a beach scene. We live by the sea, so it's only natural that I'd want to bring home a little piece of the beach with me and hang it on my wall, rather than tracking in little pieces of the beach all over the carpet, or finding little denizens of the beach writhing inside my swimsuit as I'm cruising at 60 mph down the highway.
But not just ANY beach scene. There should be sand dunes, of course. Huge, Mount Vesuvius-style sand dunes with flags from various nations protruding from the tops where mountain climbers from around the world have scaled these sand dunes and left their marks for the history books.
The sky should be covered with dark, roiling, angry clouds, in a weather pattern reminiscent of Moses parting the Red Sea.
This next part is VERY IMPORTANT. Partly buried in the lee of a sand dune should be a chest of gold doubloons and pearls. The artist could mount little blinking lights to make it seem as if the treasure is glittering.
This treasure is very important because in the background I want to see an intoxicated pirate staggering through the surf, his schooner aground on rocks, and I want a one-legged parrot – well, a peg-legged parrot – perched crookedly on the pirate's shoulder, with little word balloons featuring parrot curses. This parrot should have its own miniature bottle of rum, and I want the parrot's eyes to consist of blinking red Christmas tree lights, as if the parrot were suffering from the DTs.
Along the surf line I want the following items: a crab with blinking red lights for eyes, mounted on stalks that wiggle back and forth like antennae when you flick them; a real starfish glued to the canvas; Elvis in crushed velvet; a building permit and survey lines mounted on wooden stakes; the rotted stumps of a demolished pier; one of those knitted ducks that, when squeezed, poops jelly beans; and, lastly, a beach ball featuring the logos of every SEC football team.
This painting should be encased in lucite and mounted on a varnished cypress stump, with a clock and a CB radio in the base, and when you plug in the painting a computer chip should play "The Wreck of the Edmund Fitzgerald."
You should be able to find one of these paintings at any local festival or art show. Prices are not reasonable, but it's the thought that counts.
This column was previously published in the Nov. 15, 1990 Northwest Florida Daily News and is used with permission.
About the author:
Del Stone Jr. is a professional fiction writer. He is known primarily for his work in the contemporary dark fiction field, but has also published science fiction and contemporary fantasy. Stone's stories, poetry and scripts have appeared in publications such as Amazing Stories, Eldritch Tales, and Bantam-Spectra's Full Spectrum. His short fiction has been published in The Year's Best Horror Stories XXII; Alfred Hitchcock's Mystery Magazine; the Pocket Books anthology More Phobias; the Barnes & Noble anthologies 100 Wicked Little Witch Stories, Horrors! 365 Scary Stories, and 100 Astounding Little Alien Stories; the HWA anthology Psychos; and other short fiction venues, like Blood Muse, Live Without a Net, Zombiesque and Sex Macabre. Stone's comic book debut was in the Clive Barker series of books, Hellraiser, published by Marvel/Epic and reprinted in The Best of Hellraiser anthology. He has also published stories in Penthouse Comix, and worked with artist Dave Dorman on many projects, including the illustrated novella "Roadkill," a short story for the Andrew Vachss anthology Underground from Dark Horse, an ashcan titled "December" for Hero Illustrated, and several of Dorman's Wasted Lands novellas and comics, such as Rail from Image and "The Uninvited." Stone's novel, Dead Heat, won the 1996 International Horror Guild's award for best first novel and was a runner-up for the Bram Stoker Award. Stone has also been a finalist for the IHG award for short fiction, the British Fantasy Award for best novella, and a semifinalist for the Nebula and Writers of the Future awards. His stories have appeared in anthologies that have won the Bram Stoker Award and the World Fantasy Award. Two of his works were optioned for film, the novella "Black Tide" and short story "Crisis Line."
Stone recently retired after a 41-year career in journalism. He won numerous awards for his work, and in 1986 was named Florida's best columnist in his circulation division by the Florida Society of Newspaper Editors. In 2001 he received an honorable mention from the National Lesbian and Gay Journalists Association for his essay "When Freedom of Speech Ends" and in 2003 he was voted Best of the Best in the category of columnists by Emerald Coast Magazine. He participated in book signings and awareness campaigns, and was a guest on local television and radio programs.
As an addendum, Stone is single, kills tomatoes and morning glories with ruthless efficiency, once tied the stem of a cocktail cherry in a knot with his tongue, and carries a permanent scar on his chest after having been shot with a paintball gun. He's in his 60s as of this writing but doesn't look a day over 94.
Contact Del at [email protected]. He is also on Facebook, twitter, Pinterest, tumblr, TikTok, Ello and Instagram. Visit his website at delstonejr.com .