Del reviews 'Happy Death Day'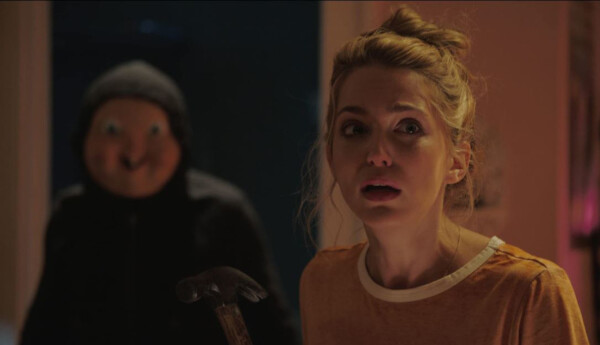 "Happy Death Day" Starring Jessica Rothe, Israel Broussard, Ruby Modine, Charles Aitken and Laura Clifton. Directed by Christopher Landon. 96 minutes. Rated PG-13.
Del's take
I'm not going to say it … I'm not going to say it. …
Oh hell, who am I kidding? Of course I'm going to say "Groundhog Day" with a killer.
That's the conceit of "Happy Death Day," an entertaining trifle of a horror slash comedy (Yes!) that has come to a theater near you. Just in time for trick-or-treat, "Death Day" neither scares, edifies, nor elevates the spirit. What it does do is entertain with humor, mild romance and a who-dunnit that will defy your attempts to finger the killer.
The story goes like this: It's Tree Gelbman's (Rothe) birthday, but even Tree isn't celebrating. She's a beta beeyotch sorority snob who treats people as if they were disposable, except for her yummy college professor, Dr. Gregory Butler (Aitken), with whom she's having an affair. She awakens in a dorm room (to her shame) with a ferocious hangover and finds she cannot remember what she did last night, especially as per young Carter Davis (Broussard) whose bed she currently inhabits. Carter is below her station in the college caste and she hustles out of his dorm lest one of her sorority sisters tumbles onto her indiscretion.
That night, on her way to a party, Tree encounters the killer, an individual wearing a pig baby mask who chases her across the campus and eventually stabs her to death. Tree jolts awake in Carter's bed, as she did that morning, and the day begins to anew, unspooling exactly as it did before, perhaps with a change of viewpoints for the audience's sake.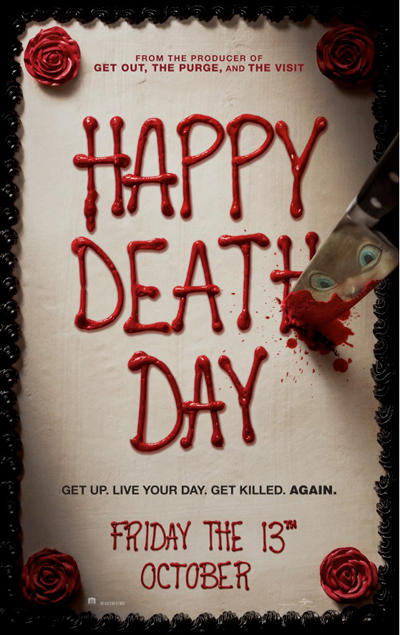 As the movie goes on we learn Tree will continue to relive the day, over and over, until the killer is dispatched. Problem is, her every attempt to kill the killer ends with her own death – by gunshot, baseball bat, hanging, bus collision, even fire. Does the obnoxious Tree deserve to live? Will she figure out a way to destroy her nemesis before dying herself?
Interestingly, each iteration of her life gives Tree a chance to see what a terrible person she has become. As the callow but earnest young Carter observes, it's never too late to change. And change is what Tree does, so that by movie's end you may actually like her, assuming she lives long enough for that to happen.
At roughly an hour and a half, "Death Day" is shorter than a lot of current movies such as "Blade Runner 2049," which clocks in at almost double the length. The movie moves along at a brisk pace and you'll be kept awake by the snappy dialogue, daily variations in Tree's manifestations, and the puzzle over the killer's identity (Hint: Tree is an equal opportunity snob. It could be anybody on campus.). You won't be put off by blood because there is hardly a drop.
I was unfamiliar with the cast, but everybody turns in a creditable performance, including director Landon. "Death Day" was written by Scott Lobdell, who is primarily a comic book writer.
Somebody at Blumhouse must be licking his chops. Costing a mere $4.8 million to produce, "Death Day" has earned $40 million plus as of week 2. It will likely top out at over $50 million earning a tidy profit for the Blumhouse horror meisters. Expect it to appear on DVD and streaming in the not too distant future, joining a fraternity – or in this case sorority – of young adult-themed slasher movies that provide a forgettable hour and a half of entertainment value then recede into the cinema background.
Go see it at the movie theater, because all movies deserve to be seen on the big screen.
I give it a score of B+.
Del Stone Jr. is a former journalist and author.