This is the Fourth of July I remember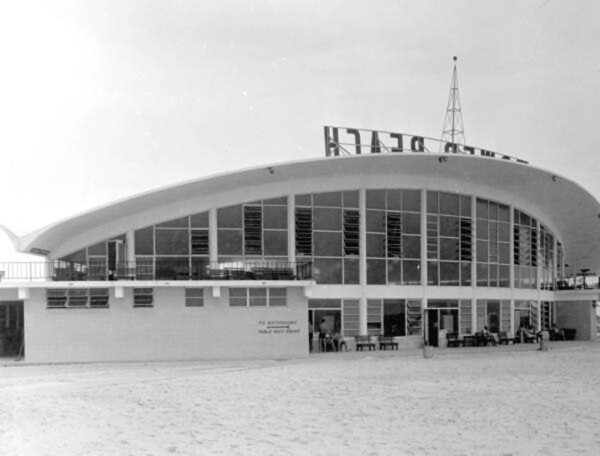 This is the Fourth of July I remember.
It is the sepia-toned America of my youth – large cars with tailfins, puffy thunderstorms over Crestview and foil peeled off a Salisbury steak TV dinner. Television stations start their morning broadcast with a noisy rendition of the national anthem.
It is sidewalks and bicycles with fenders and clown-like horns with big, rubbery bulbs. Mom throws us out of the house in the morning and tells us to go play, so we wander the neighborhood, looking for our friends, drinking out of outdoor spigots when we get thirsty and working on our sunburns that will be sponged with vinegar that night.
It's riding our bicycles into the billowing white cloud behind the mosquito sprayer and peeking through the front window at a green TV screen, because the next-door neighbor is the only person on our street with a color TV and we think it's amazing.
Or standing on the weedy shores of Cinco Bayou at the foot of Cinco Bridge as water skiers jump over ramps and carry beautiful girls on their shoulders, and if you wait until dusk some guys of questionable sobriety will show up in a boat and launch fireworks they brought back from Alabama.
It's beauty contests on the beach and cooking burgers on the nasty grills at Wayside Park on the island and marveling over the giant shark hanging tail-first from the fishing pier with its guts spilling out while people pose for photos.
You can buy an alligator at a tourist trap for a dollar, a real alligator, and Tower Beach serves the best burgers on the planet – buns heated on the cooktop and smeared with grease, exactly the way they should be – and the PA system thunders "I can't get no satisfaction" while girls with lacquered hair and guys with slicked-back Vitalis curls gyrate to unfathomable rhythms.
And then at night it's standing in the driveway with a Tasco reflector and gazing at the moon or a wobbly image of Mars or pale Saturn with its strange rings. You have to smear Off cream on your arms and legs because despite the fogger that left the neighborhood smelling like a chemical factory, the mosquitoes are tougher than a little DDT and they'll eat you alive.
This is the July Fourth I remember.
The best July Fourth ever.
About the author:
Del Stone Jr. is a professional fiction writer. He is known primarily for his work in the contemporary dark fiction field, but has also published science fiction and contemporary fantasy. Stone's stories, poetry and scripts have appeared in publications such as Amazing Stories, Eldritch Tales, and Bantam-Spectra's Full Spectrum. His short fiction has been published in The Year's Best Horror Stories XXII; Alfred Hitchcock's Mystery Magazine; the Pocket Books anthology More Phobias; the Barnes & Noble anthologies 100 Wicked Little Witch Stories, Horrors! 365 Scary Stories, and 100 Astounding Little Alien Stories; the HWA anthology Psychos; and other short fiction venues, like Blood Muse, Live Without a Net, Zombiesque and Sex Macabre. Stone's comic book debut was in the Clive Barker series of books, Hellraiser, published by Marvel/Epic and reprinted in The Best of Hellraiser anthology. He has also published stories in Penthouse Comix, and worked with artist Dave Dorman on many projects, including the illustrated novella "Roadkill," a short story for the Andrew Vachss anthology Underground from Dark Horse, an ashcan titled "December" for Hero Illustrated, and several of Dorman's Wasted Lands novellas and comics, such as Rail from Image and "The Uninvited." Stone's novel, Dead Heat, won the 1996 International Horror Guild's award for best first novel and was a runner-up for the Bram Stoker Award. Stone has also been a finalist for the IHG award for short fiction, the British Fantasy Award for best novella, and a semifinalist for the Nebula and Writers of the Future awards. His stories have appeared in anthologies that have won the Bram Stoker Award and the World Fantasy Award. Two of his works were optioned for film, the novella "Black Tide" and short story "Crisis Line."
Stone recently retired after a 41-year career in journalism. He won numerous awards for his work, and in 1986 was named Florida's best columnist in his circulation division by the Florida Society of Newspaper Editors. In 2001 he received an honorable mention from the National Lesbian and Gay Journalists Association for his essay "When Freedom of Speech Ends" and in 2003 he was voted Best of the Best in the category of columnists by Emerald Coast Magazine. He participated in book signings and awareness campaigns, and was a guest on local television and radio programs.
As an addendum, Stone is single, kills tomatoes and morning glories with ruthless efficiency, once tied the stem of a cocktail cherry in a knot with his tongue, and carries a permanent scar on his chest after having been shot with a paintball gun. He's in his 60s as of this writing but doesn't look a day over 94.
Contact Del at [email protected]. He is also on Facebook, twitter, Pinterest, tumblr, TikTok, Ello and Instagram. Visit his website at delstonejr.com .