Del reviews 'The Last Journey of Paul W.R.'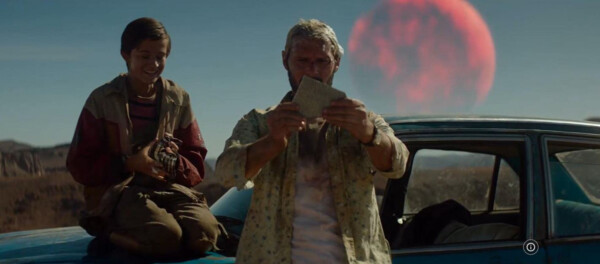 Image courtesy of Samuel Goldwyn Films.
—
"The Last Journey of Paul W.R." Starring Hugo Becker, Lya Oussadit-Lessert, Paul Hamy and Jean Reno. Directed by Romain Quirot. 1 hour, 27 minutes. Unrated. Hulu.
Del's take
"The Last Journey of Paul W.R." is a visually arresting but spiritually obtuse commentary about many subjects, some personal, some cultural, some even scientific. But the viewer will decide if any of these arguments have merit and if the movie is as steeped in layers as it would have you believe.
Based on a short film by French director Romain Quirot, "The Last Journey of the Enigmatic Paul W.R.," which premiered at the 2016 Tribeca Film Festival, "Journey" tells the story of Paul W.R. (Hugo Becker), who is the only man who can save the world.
In the near future, man's meddling with climate and his despoiling of the environment have led to catastrophe. Rising temperatures caused by fossil fuels have transformed the earth into a desert hellscape. France now resembles Morocco, where "Journey" was actually filmed.
Salvation arrives in the guise of a planetoid called "the red moon," which contains a mysterious substance, Lumina, a highly energetic mineral that promises to solve mankind's energy crisis. Unfortunately, the mining of Lumina has provoked a hostile response, a powerful electromagnetic barrier that surrounds the red moon and sends it on a collision course with the Earth.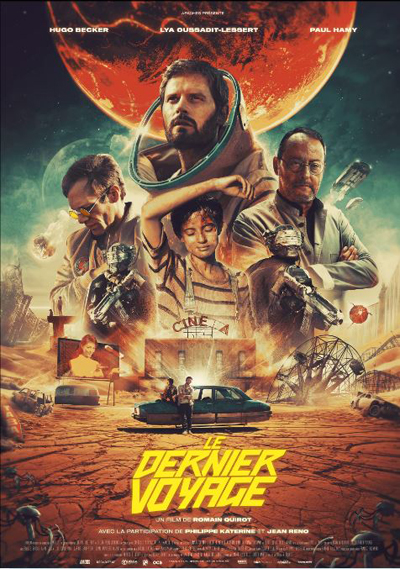 Only one man, Paul W.R., for reasons unspecified, can penetrate the electromagnetic barrier and destroy the red moon. But hours before he is due to begin his mission, Paul W.R. flees, hiding among the thousands of climate refugees that populate desert France. He connects with a disaffected teenage girl, Elma (Lya Oussadit-Lessert), and together they embark on a quest to find a forest Paul remembers from his childhood, one that may hold personal salvation.
Bound up in this hegira is Paul's father, Henri W.R. (Jean Reno), who in the American style neglected his sons and his dying wife to ensure mankind's access to Lumina, and Paul's brother, Elliott W.R. (Paul Hamy), who attempted to pierce the red moon's veil and failed, coming away from that near catastrophe with a psychic ability to compel suicides. Elliott is pursuing Paul, ostensibly to bring him back for his flight to the red moon. But it is obvious a degree of sibling rivalry may result in a different outcome.
The movie is visually beautiful. Quirot composes scenes the way a poet might arrange quatrains. But lost in the images of desert and firestorms is a sense of purpose as Quirot struggles to decide which imperative will drive his movie – the larger issue of mankind's demise or the dysfunctional dynamics of Paul W.R.'s family. Add to this muddle the presence of Elma, clearly a symbol for innocence, and the red moon itself, which may be a metaphor for Paul W.R.'s late mother, and the result is a film going in several different directions, none of them working with the other.
"Journey" is a European movie – a French movie – though at times it does lean toward the American sensibility for gunplay and fistfights. In the end it becomes a commentary about the power of the individual, and how one must remain true to his or herself. Or perhaps not.
I give this movie a grade of C+. It has lofty ambitions and beautiful scenery, but its lack of focus means few will appreciate whatever it was Quirot tried to say.
Del Stone Jr. is a former journalist and author.